JEFF PULVINO
Jeff is a successful serial entrepreneur who has the expertise to develop visionary 'next-level' ideas and deliver them to the marketplace while meeting end-user needs with precision timing.
Get In Touch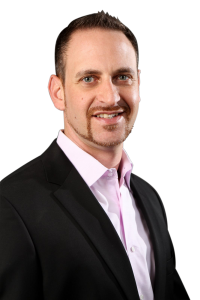 Jeff Pulvino has a solid background of product development and marketplace knowledge, developed around strategic observations and business intelligence. He is experienced with all aspects of operations specializing in sales, marketing, project management, organizational process development, and infrastructure expansion, all geared towards driving growth and increased revenues for higher profitability.
In his professional career, Jeff has been involved with several successful start-up business ventures, most of which he co-founded. He brings real-life knowledge and experience in offering proven and tested strategies and solutions for taking your business to the next level.
Professional Interests:
Entrepreneurial / Partnership Opportunities
Marketing Strategies
Business Development
Project Management
Operational Management
Process Improvement
Sales Team Development
Specialties:
Marketing Strategies
Branding and Corporate Identity
Social Media
Reputation Management
Personal Interests:
Team Building 4×4's, Dirt bikes, ATV's and Street Bikes
Camping and Hiking
Church, God and Family
CONSULTING
Jeff Pulvino is a CEO who has built and managed numerous corporations in various fields of industry for over 20 years. His experience of business ownership and consulting ranges from Mortgage, Real Estate, Auto Dealerships, Patented Products, Software, Professional Services, Healthcare, Call Centers, Construction, and Social Media. Jeff is proficient in most all aspects of Business Management, Operations, Start-Ups, Marketing, Sales, Motivation and Training. He brings vision to a business in his ability to "think outside the box." He can innovate beyond the paradigms of a company's self-limiting belief systems. Given his breadth of diversity, he can a quickly assess a business's strong and weak points, developing a strategic plan to reach your long-term goals.
Some examples of what Jeff can help you with….
Expanding your business
Increasing revenues
Improving your ROI
Creating a more productive environment
Maximizing your infrastructure flow
Hiring better employees
Increasing customer satisfaction
Connecting more with your clients
Getting a new business started
Branding your company
Protecting your reputation
Establishing a social media presence
Changing the limiting paradigms of your organization
Motivating your employees
Being more adept, decisive & innovative
SPEAKING
Jeff Pulvino has helped all types of groups improve what they do and how they do it. Whether you are looking for a keynote speaker for your annual sales conference or an intensive training program for a weekend retreat, Jeff can tailor a program specifically for you. From small companies to regional sales teams, from community groups to management teams, he can be a valuable asset to your event.
Jeff approaches speaking and group training with the same care and passion as his consulting. His approach emphasizes on helping your organization uncover missing key skills and attitudes — the knowledge "gap" that can make a difference in your bottom line. He'll then create a program that is designed to specially address those areas.
Whether it's working with your sales staff to develop better prospecting skills, working with your management to learn stronger delegation tools, or working with the entire group on communicating more effectively, he can hone the message directly to the areas that need motivation, education or improvement.
To find out more about having Jeff speak at an upcoming event, contact him today!
For questions and business proposals, keep in touch with Jeff today!