Starting a company is never easy. It takes a lot of guts and determination to run a successful business, and with all the obstacles that come along your way, there are times when you'll find it hard to stay eager in fulfilling your vision. As an entrepreneur, you need to have the strength and inspiration to get back up whenever you feel down.
Here are ten quotes from highly successful people that will inspire every entrepreneur to stay enthusiastic in reaching their business goals.
1. "I'm convinced that about half of what separates the successful entrepreneurs from the non-successful ones is pure perseverance." – Steve Jobs, Co-Founder of Apple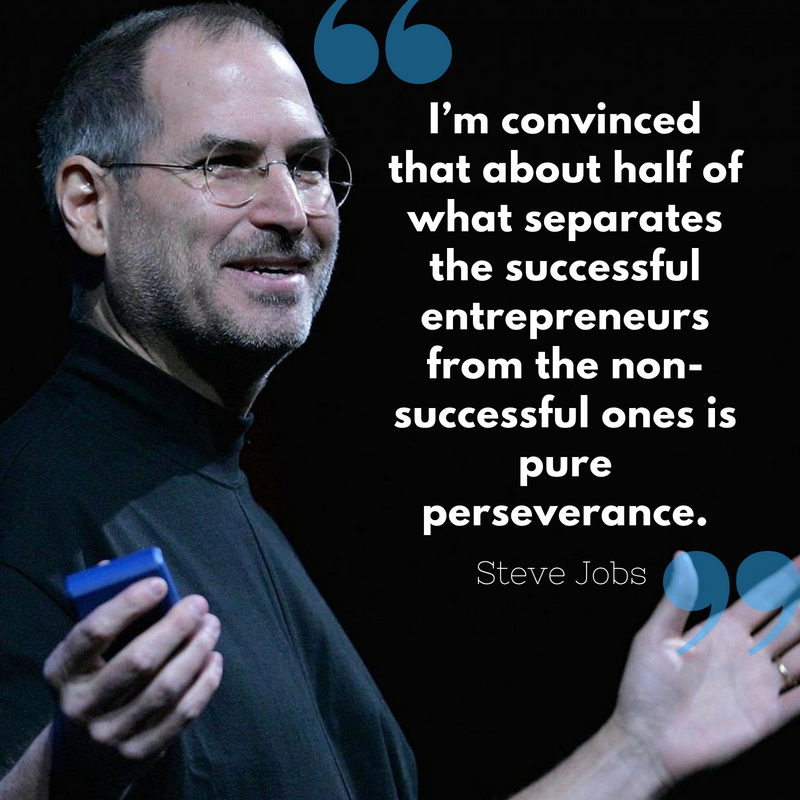 An entrepreneur faces a lot of struggles that make him want to give up at times. But if you stay passionate about what you're doing, you'll always find a way on how to triumph over these hardships. According to Steve Jobs, perseverance is the determinant of success.
2. "Your most unhappy customers are your greatest source of learning." – Bill Gates, Founder of Microsoft Corporation
Your mission as an entrepreneur is to build a company that caters to certain needs of people. There are times when customers will be very disappointed with your products or services. Whenever this happens, take responsibility in dealing with dissatisfied customers and in correcting mistakes from your end. Take these experiences as a lesson to improve your company's performance.
3. "Make your team feel respected, empowered, and genuinely excited about the company's mission." – Tim Westergen, Co-Founder of Pandora Radio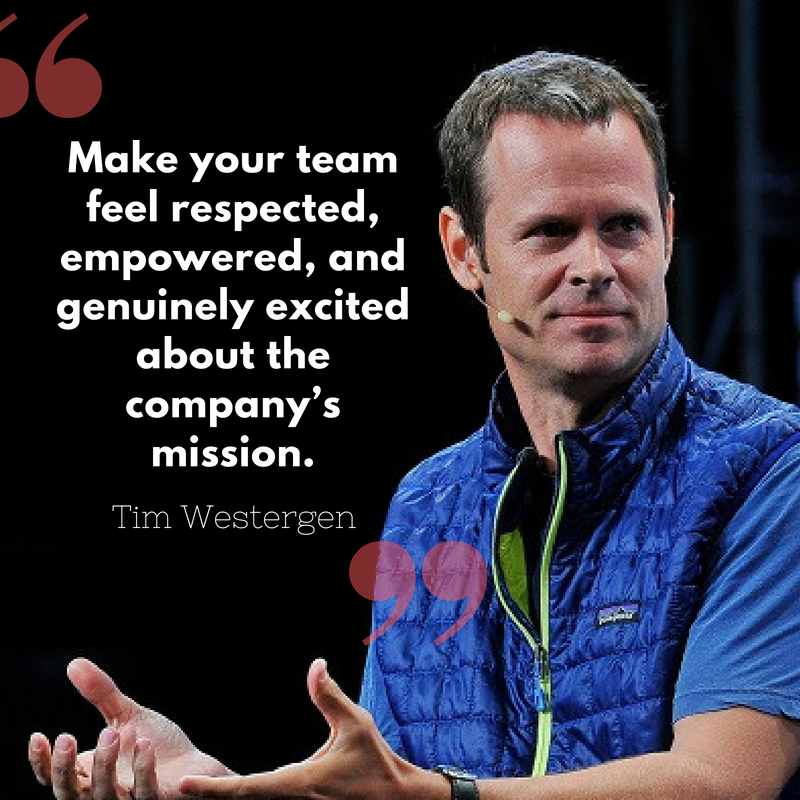 They say that if you take care of your employees, your employees will take care of your customers. Provide a good working experience to your staff. This will inspire them to work harder and take pride in their jobs and in the company where they work. That's how they will help you achieve your company's vision.
4. "The question I ask myself almost every day is, 'Am I doing the most important thing I could be doing?'" – Mark Zuckerberg, Co-Founder and CEO of Facebook
With all the everyday distractions that tempt you to veer away from your responsibilities as an entrepreneur, staying focused on what truly matters can become tough. Time and efficiency are two important things needed to get things done. Good thing there are plenty of tools that can help you boost your productivity and manage your time properly. Click here to know more about those tools.
5. "Success is walking from failure to failure with no loss of enthusiasm." – Winston Churchill, Former Prime Minister of the United Kingdom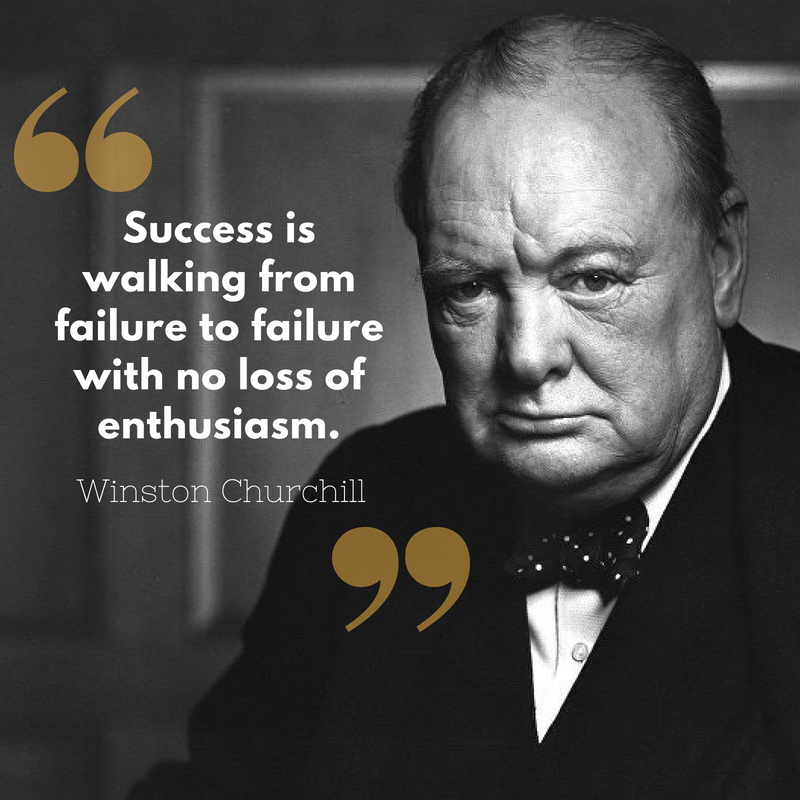 An entrepreneur doesn't encounter failure once, but multiple times. There are times when you'll feel frustrated about yourself because things don't go right for you. Despite this, you should not lose faith in yourself. Without failure, there would be no success. If you are capable of pulling yourself together and trying again, eventually you will succeed.
6. "My biggest motivation? Just to keep challenging myself. I see life almost like one long university education that I never had — every day I'm learning something new." – Richard Branson, Founder of the Virgin Group
Settling for what's mediocre and easy won't take you anywhere. Always strive to do things extraordinarily well. Never stop learning by listening to others and observing your surroundings. If you know you are capable of doing something that other people can't, challenge yourself to make a difference in this world.
7. "The leader is one who, out of the clutter, brings simplicity… Out of discord, harmony… And out of difficult, opportunity." – Albert Einstein, Physicist and Nobel Prize Winner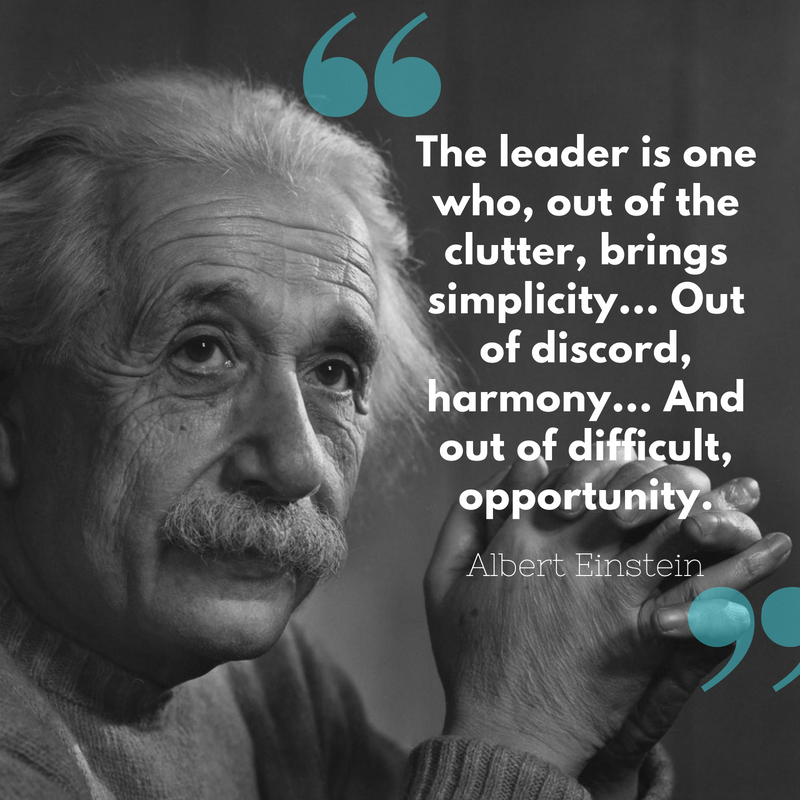 As a leader, you are responsible for making sure that work runs smoothly in your company. You have to bring your team together and help each employee improve their self-confidence. So that every time problems arise, employees will look at these situations as an opportunity to improve themselves and the company.
8. "We see our customers as invited guests to a party, and we are the hosts. It's our job every day to make every important aspect of the customer experience a little bit better." – Jeff Bezos, Founder of Amazon
Be obsessed with serving your customers. What your customers think about your brand is what truly matters in the company. In highly competitive environments, brands are judged not for product price or quality, but for the experience they build around it.
9. "It is common sense to take a method and try it: If it fails, admit it frankly and try another. But above all, try something." -Franklin Roosevelt, Former President of the United States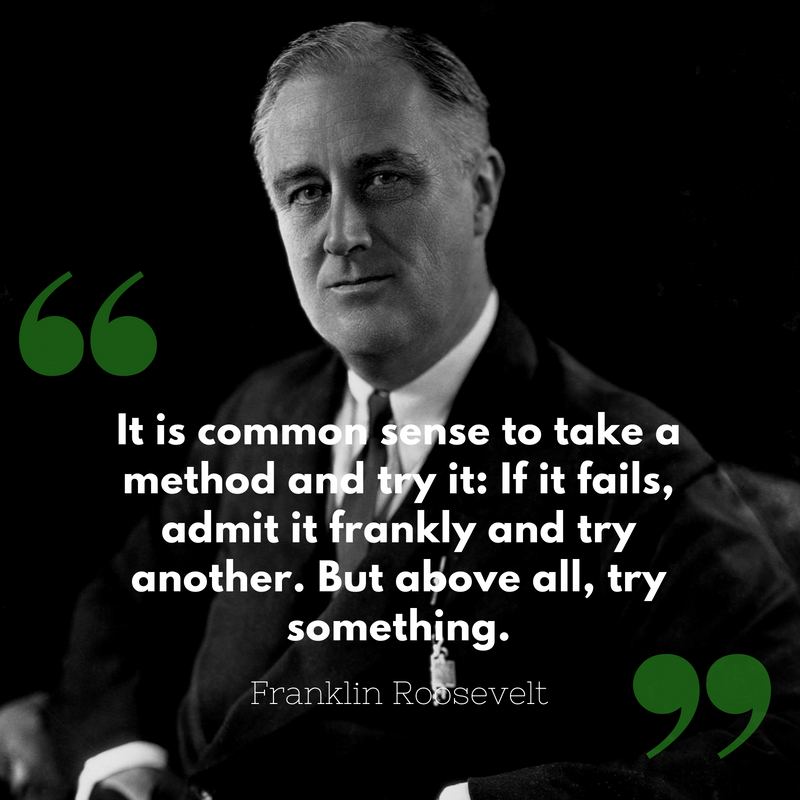 Sometimes, entrepreneurship is all about trial and error. It's all about taking risks. Not all the time, you will succeed with the strategies that you worked hard to develop. Nevertheless, the most important thing is you are exerting efforts to achieve your goal.
10. "You gain strength, courage, and confidence by every experience in which you really stop to look fear in the face. You are able to say to yourself, 'I lived through this horror. I can take the next thing that comes along.'" – Eleanor Roosevelt, Former First Lady of the United States
Learn from each failure, and build on it. Through these trials you will gain the strength, courage and confidence that you need in overcoming the next difficulties that come your way. Challenges are necessary in your journey towards success. Nothing worth it comes easy.