A 5.9 earthquake originated in Mineral, Virginia, Tuesday afternoon, according to the U.S. Geological Survey.
Tweets began pouring in from D.C. nearly 30 seconds before we felt the quake at our headquarters in New York City or, for that matter, before any reports about the quake emerged from the media.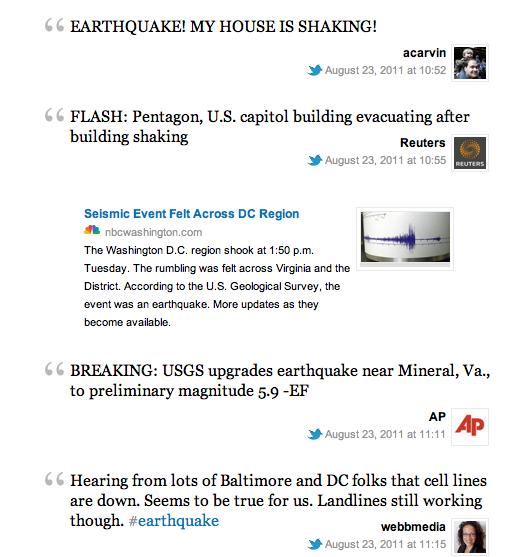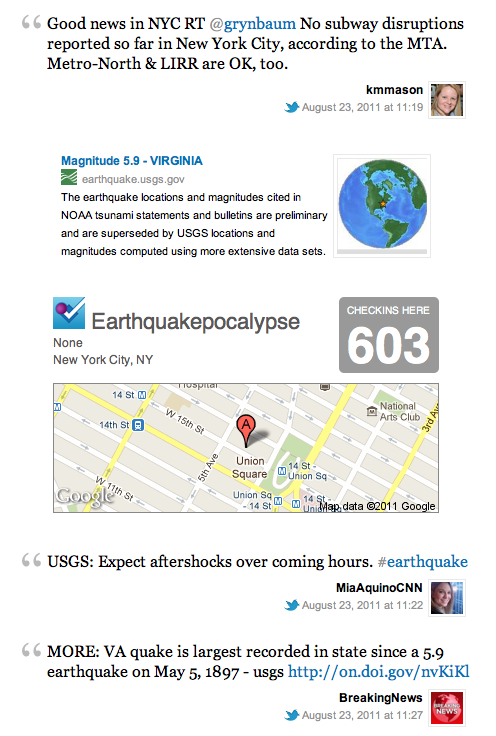 It's not yet clear how far the earthquake spread, although an early user-generated map gives an idea of where it has been felt. On Twitter, witnesses are saying that tremors have occured as far south as Atlanta, Georgia, and as far north as Toronto, Canada.
The Pentagon, U.S. Capitol and New York City Hall were temporarily evacuated (UPDATE: Contrary to earlier reports, the Pentagon was not evacuated, says The Washington Post). Call service is reportedly down in D.C.; we're experiencing similar problems with AT&T cell service in New York, no doubt because of sudden clogging. No physical damage has yet been reported.
And, of course, more than 7,000 people have checked into the Earthquakepocalypse venue on Foursquare in New York City at the time of writing.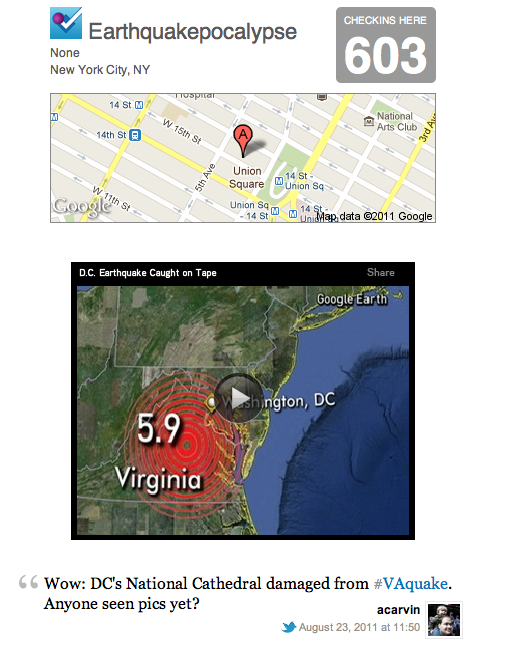 Posted By: Jeff Pulvino Original Article By: Lauren Indvik  
Please feel free to share, tweet and comment!