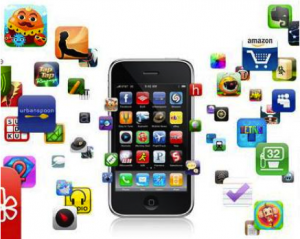 With over 1 billion active smartphone users around the world today, it is highly likely that many of those users have downloaded a mobile app on their device. There are currently 775,000 apps in the Apple App store, and the market for mobile apps is worth around $2.15 billion. The potential to reach out to consumers in the mobile app market is enormous, but creating your own mobile app does not necessarily guarantee success. In order for your app to thrive amongst the thousands of apps that are currently on the market, there are a few things that you should consider first.
Make your brand stand out
With thousands of apps in the market today, it is extremely crucial to make your brand stand out in your mobile app. Here are some suggestions to consider:
-Feature your brand prominently in the app name
-Create an eye-catching icon and visually appealing landing page
-Choose the most relevant category for your app
Optimize Your App
To increase the visibility of your mobile app, optimize your app content with specific keywords to make your app more searchable by ranking higher in an app store's search results. By ranking higher in an app store's search results, users will more likely download your mobile app rather than a lower ranking app from one of your competitors.
Track the mobile app using analytics
If you are launching an advertising campaign for your mobile app, it is beneficial to collect and analyze data using mobile analytics to track your app's success and performance. Such tools allow you to collect data on a user's demographics, behavior, and engagement once they have downloaded the mobile app.  By developing an understanding of the type of consumers who utilize your app, you can better optimize your campaigns to attract they type of users you are trying to target.
Listen to your users
The best way to create an app that resonates with your users is to listen to what they want. Encourage user feedback for your mobile app and take action on their reviews and criticisms to maximize customer usage and satisfaction. The best way to ensure long term success for your mobile app is to continuously build and improve upon your original idea.
Keep in mind which device they are using
iOS users are more engaged than Android users and revenue for iOS apps generate four times as much revenue as apps in the Android app store Google Play. Whether your app supports only iOS, Android, or both, be sure to gear your marketing strategy specific to your users since iPhone users and Android users have different demographics and personalities.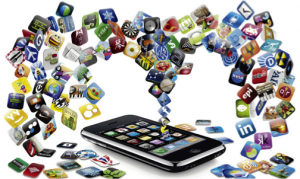 If you are considering creating a mobile app for your business, keep in mind that a good idea alone is not enough to make it succeed. Extensive research, a good marketing strategy, and actionable insight driven from customer feedback helps create a quality app that resonates with consumers as well as bring value to them whenever they use it.