How You can Mold Employees Without Offending or Creating Resentment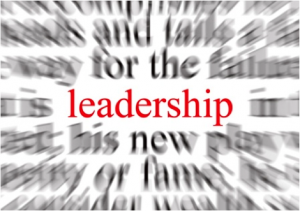 Whether you run a Fortune 500 company, own a local coffee shop, coach little league, or hold a respected position in your community—being a leader sometimes means you have to correct and guide the people you are in charge of. But how can you encourage the behavior that you desire without offending people or arousing animosity? Also, are there ways to get your employees or friends to do what you want, need, and expect without attacking their ideas and damaging your relationship?
In 1936, Dale Carnegie wrote and published a book called How to Win Friends and Influence People; it quickly became a best seller and is still popular amongst business leaders and communications specialists. The book is packed with advice and short stories that are meant to help foster successful communication in the office and in life outside of work as well. I want to focus on Part Four, where Carnegie teaches us how to speak to others respectfully, how to manage a group of people tactfully and honestly, and how to improve work ethic and stimulate enthusiasm for any project.
1. Begin with praise and honest appreciation|
Be constructive and diplomatic. If you notice your employees could be doing something better, start by pointing out what he or she is doing well—then get to the areas that require improvement. As Carnegie puts it, "Beginning with praise is like the dentist who begins his work with Novocain. The patient still gets a drilling, but the Novocain is pain killing. A condemnation is easier to hear when preceded by a compliment.
 2. Call attention to people's mistakes indirectly |
Charles Schwab was passing through one of his steel mills one day at noon when he came across some of his employees smoking. Immediately above their heads was a sign that said "No Smoking." Did Schwab point to the sign and say, "Can't you read? Oh, no not Schwab. He walked over to the men, handed each one a cigar, and said, "I'll appreciate it, boys, if you will smoke these on the outside." They knew that he knew that they had broken a rule – and they admired him because he said nothing about it and gave them a little present and made them feel important. It's hard to keep from respecting and appreciating a boss like that.
Simply changing one three-letter word can often spell the difference between failure and success in changing an employee's behavior without arousing bitter feelings. Many people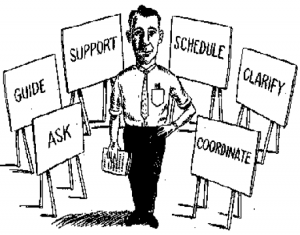 begin their criticism with sincere praise followed by the word "but" and ending with a critical statement. For example, "Sam, I'm really impressed with your work on this presentation, but if you had worked harder on the last part, it might've made a stronger impression."
In this case, Sam might feel encouraged until he hears the word, "but". He might question the sincerity of the original praise. This could be easily overcome by changing the word "but" to the word "and." "Sam, I'm really impressed with your work on this presentation, and with some more focus on the ending, it will be that much stronger."
Calling attention to one's mistakes indirectly works wonders with sensitive people who may resent bitterly any direct criticism.
3. Ask questions instead of giving direct orders |
No one feels comfortable taking orders from a barking, power hungry, boss—or even a sweet, calm one for that matter. Try giving suggestions, rather than demands. Instead of, "Do this or Do that," or "Don't do this or don't do that," try, "you might consider this," or "do you think that would work?" Always give people the opportunity to do things for themselves—that way they can learn the proper ways to complete tasks and can learn from their mistakes.
A technique like this makes it easier for a person to correct his or her errors and can save a person's pride. It makes an employee feel important and encourages cooperation instead of rebellion. Resentment caused by a brash order may last a long time—even if the order was given to correct an obviously bad situation.
Asking questions not only makes an order more palatable, it often stimulates the creativity of the person or people whom you ask. People are more likely to accept an order if they have had a part in the decision that caused the order to be issued.
4. Give the other person a fine reputation to live up to |
What are your options when a person who has been a stellar employee begins to turn in work that is under par? You can fire him or her− but that is only a temporary solution. You can berate the worker, but this will definitely incite resentments. The average person can be led readily if you have his or her respect and if you show that you respect that person for some kind of ability.
If you want to improve a person in a certain area, act as though that particular trait were already one of his of her outstanding characteristics. Assume and state openly that other people have the virtue you want them to develop. Give them a fine reputation to live up to, and they will make extraordinary efforts in order not to leave you dissatisfied.
5. Make the other person happy about doing the things you suggest |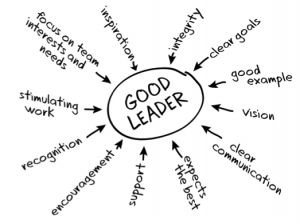 There are many tasks that will seem banal, difficult, or pointless to your employees− but you are the leader, and you have a method. Sometimes by making something seem like an honor, your employee will feel like he or she is doing you a favor− and that feeling of importance will make for wonderful motivation. But be sincere; do not promise anything that you cannot deliver. Forget about the benefits to yourself and concentrate on the benefits to the other person.
Make clear exactly what you want the other person to do, but remember to be empathetic− ask yourself, "what is it the other person really wants?" Consider the benefits that person will receive from doing what you suggest and match those benefits to the other person's wants.
Finally, when you make your request, put it in a form that will convey to the other person the idea that he or she will personally benefit. You could give a curt order like this: "John, we have customers coming in tomorrow and I need the stockroom cleaned out. So sweep it out, put the stock in neat piles on the shelves and polish the counter."
Or we could express the same idea by showing John the benefits he will get from doing the task: "John, we have a job that should be completed right away. If it is done now, we won't be faced with it later. I am bringing some customers in tomorrow to show our facilities. I would like to show them the stockroom, but it is in poor shape. If you could sweep it out, put the stock in neat piles on the shelves, and polish the counter, it would make us look efficient and you will have done your part to provide a good company image."
He might not be thrilled to complete this job either way, but he will feel better than if you hadn't pointed out the benefits and just demanded he complete the task. Assuming you know your employees take pride in their work and are interested in contributing to the company image, they will be more likely to be cooperative.
It is naive to believe that you'll always get a positive reaction from the people you lead when you use these approaches, but research and experience have shown that individuals and groups will be more likely to work with you and not against you if you use these principles. And, honestly, even if you increase your successes by a mere 10 percent, you have become 10 percent more effective as a leader than you were before – and that is your benefit.