If you have noticed some changes in your Facebook and Google+ accounts, don't worry. Last week, these two social media giants announced and applied some significant adjustments to their layouts and designs. While most people fear change, the revealed modifications look to be promising for the user and company alike. If you haven't already, now is the time to start your social media campaign and ride along with the changes that could mean more visibility and more business for your company.
Looking at the new Google+, you can see that the cover photo and profile picture have been extended to include a larger image. Visual is key in social media marketing and this change allows your company to grab more attention from the top of your page. Once the user is engaged, they may be more likely to look closer at your page and the content that you are posting. Although the changes in layout design, including the About Me section and the choice to highlight favorite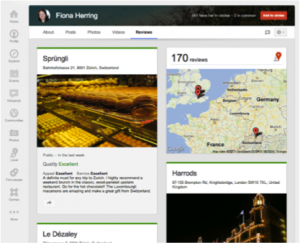 posts, don't exactly set you a part from the other millions of users out there; Google+'s choice to add a local tab can. Google, in an attempt to unify all of its sites, has added a place for you to find reviews and write recommendations for the places you visit locally. By staying engaged in this outlet, people can grow to trust your honest recommendations and, furthermore, the man behind the curtain. This component can also backfire, however, in that you are a business yourself and will also be on the chopping block. Try to give and receive as many amazing reviews as you can so your page will stay relevant and your services will remain credible.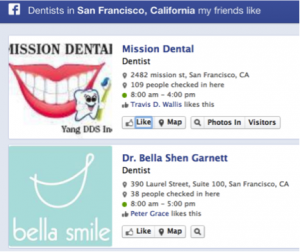 When Facebook announced its new Graph Search, you could hear the silent roar of companies cheering from all over the world. Although meant to increase usability for the user, this updated news feed is just what is needed to give company pages that extra boost. With different news feed tabs, your fans can nowseeALL OF YOUR CONTENT in their feed. (You heard that right). Facebook has added a feature that displays every single post a friend makes and, when in the correct tab, the same is true for fan page content. Furthermore, Graph Search gives users the ability to search for businesses their friends have liked.  This can mean more exposure and more recommendations to your page, which can equal more page likes and, therefore, more happiness around the office (a win/win if you will). Just because you will be seen, however, doesn't mean you can slack off in the content department. It is necessary to keep your posts engaging and relevant to stand out from the crowd. In addition to Graph Search, Facebook has chosen to provide "Richer Stories", in Mark Zuckerberg's words, and has centered its news feed around visuals. The photos featured in the news feed will appear larger and, therefore, more eye catching to the viewer and will draw more attention to your content.  With these changes, it is more important than ever to provide quality images with your posts in order to show whom your company is and what you are trying to say.
If you take anything away from this post, know this – change is good. Take advantage of the tools these social media sites are offering up so generously and don't be afraid to put your company out there. Now is the time for your business to shine and it up to you to step up to the plate and make it happen.