Humanize Your Business by Sharing the Right Content—
I'm not even going to start by asking if you're using social media to promote your startup, that should be a given. But what about strategy? Are you standing out, while staying true to your mission statements, goals, and personality? Why not go simple and self-brand? This will help advance product recognition and general brand awareness, create connections, build a reputation, and eventually reach your target audience.
However, I am consistently hearing that many companies are concerned about drowning in a sea of content, so I've compiled a few tips to aid you in creating and sharing material that will make your business stand out.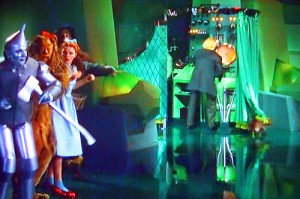 Make it Personal
The anonymity of the world-wide-web allows many people to lurk in the shadows, hiding behind a profile pictures and a status. This isn't the Wizard of Oz; we are ready to find out who's behind the curtain. Users want a peek into your personal life, and it's important to show your followers that you're no different than they are. You may have children; you probably take trips, you wait in lines, and take pictures of your food—just like they do. Posting pictures that offer your fans some insight into your business—personal and professional– is a great promotional strategy.
Odds are, You're not Perfect
It isn't easy to start a new business. It is trial and error every day, and by demonstrating what works for you and what doesn't can be very insightful to aspiring entrepreneurs. Swallow your pride, and remember that it's admirable to divulge the mistakes that you've made along the way. Those experiences are relatable, and even though it may be difficult to admit your blunders, showing how you've learned from them is a sign of growth.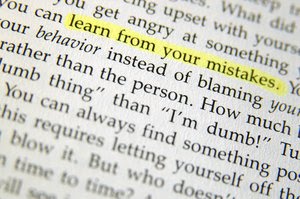 Open a dialogue in which you and your fans, followers, and friends are able to discuss your experiences in order to overcome and work through their own obstacles. Be honest about what you may have done wrong, what could be done better, and how you resolved the issue or attempted a new approach. Create a safe environment in which ideas are shared; where other industry professionals and individuals can communicate and learn from one another.
If You're Interested, So are We
Read, share, read, share, read, share—it has become as natural to us as breathing in and out. Keep this in mind, anyone can write an article and throw it up online; links are ubiquitous and if you're posting too many, people will start to ignore you—just like they ignore your links. Unfortunately a simple repost isn't showcasing the content, or you, in the best way possible. If you find an interesting article, video, or link you think is worth sharing, copying and pasting the title won't help establish you as an expert. Try contributing your own opinion. When you add a quote or reference of your own, it helps to differentiate you as an industry leader and trusted source of information, not just another voice in the crowd.
Visual Creatures
In 1996, Bill Gates said, "Content is King," and the quote has become one of the single most overused and misapplied phrases in commercial Internet history. Humor me here, but I think, that seventeen years later, it's finally time to retire the saying. I'm not saying you need to drag all of your brilliant Word documents into the recycling bin, but you should consider mixing it up with some graphics and videos.
Creatine Hard at Work! #marketing #webdesign #socialmedia vine.co/v/bdTP3wKK7Ft

— Creatine Marketing (@creatinemrkting) March 15, 2013
Human beings are highly visual creatures, which explains the exponential success of social media platforms like Instagram and Pinterest. Visuals are a powerful way to show, not just tell people about your brand and personal story. Share interesting and unique photos of your staff and coworkers, events that you're attending, or projects your team is working on. Personal photos help your followers get to know you, but don't over do it; there is a fine line between your personal and your business networks—potential clients do not want to see photos of your drunken escapades (even if they are hilarious to the rest of us).
Words of Wisdom
Whether they comes from Shakespeare, your grandmother, your pastor, or Lady Gaga—when you come across some words of wisdom, share them, tweet them, pin them, and Instagram them. Everyone loves a good quote, and fans will usually participate somehow when you post one, either by "liking" what you've shared, or sharing it somewhere else. Also, many insights can be summed up in a sentence, which will help you introduce and expose others to a whole new interesting world they have yet to discover.
What Do you Do all Day?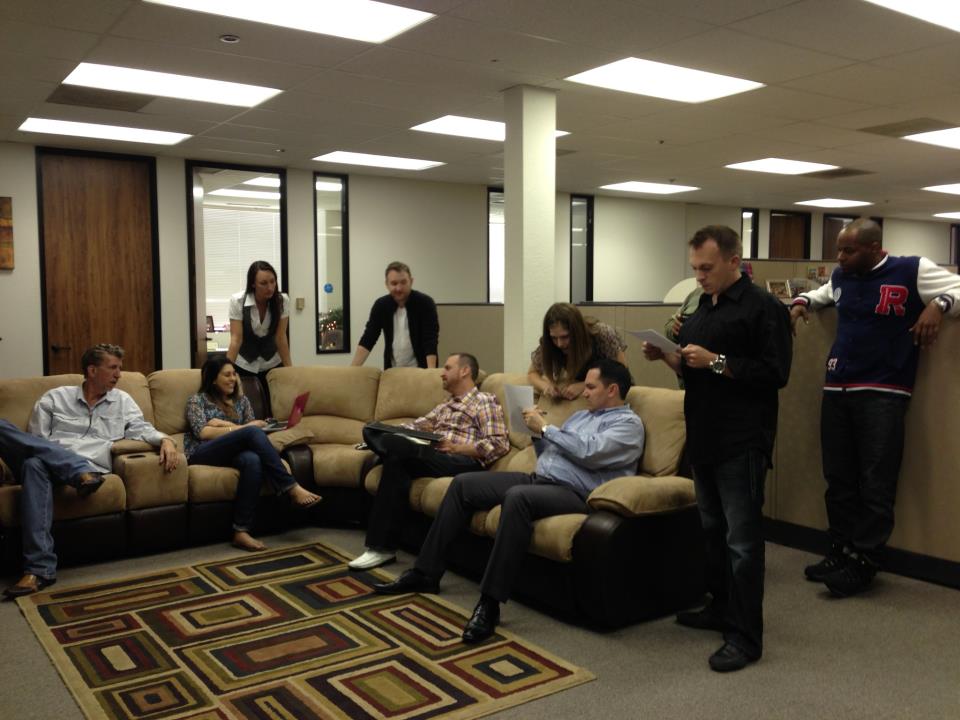 People are curious, so indulge them. Are your days filled with meetings—who are they with? Are there any exciting plans you have scheduled? Maybe a company party coming up? What do your daily activities include? If you have been working on developing a new feature, product, or service—social media is the best place to offer people sneak peaks and to ask for feedback. I've been told this before, but the things that seem unimportant or mundane to me, might be very interesting to other people. And I agree. Share things with your community; build your credibility by letting people see how hard you're working.
Create a Space for Constructive Criticism
Piggybacking off the last point, I want to reiterate the importance of using social media to receive feedback on every single stage of your product life. At the starting line, your social networks will validate your ideas—or show you where they could use improvement. Once your product is launched, the platforms can be used as a low-cost promotional tool. Don't refrain from talking about your product, but please don't let it be the only thing you talk about. Find a balance between your promotional and your conversational, or personal posts. Share the information that is relevant to the feedback you'd like to receive without exposing your followers to all the strategy and information you've gathered along the years.
Jokes and Memes
Viral content is social media gold. Memes are fun, light-hearted, and human. They are created by other Internet users, and are often right on the pulse of what is trending and popular online. You can even create some yourself to suit your own needs, but again, it's important to strike a balance. When you are timely and selective with jokes and memes, it testifies to your awesome sense of humor and to the fact that you don't live in a world of your own. I would just suggest refraining from the use of political or disrespectful content so people don't get the wrong idea of who you are.
In the end, when it comes to social media, there's no magic potion. Just try a little of everything until you figure out what works best for you—and then write about it! Ultimately, the more time you invest in discovering and sharing relevant stuff, the better the outcome and the more likely you, and your startup, are to succeed.